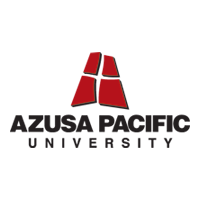 APU Hosts Christian Game Developers Conference – Media Relations
Azusa Pacific University will host the Christian Game Developers Conference (CGDC) from July 14-16. This marks the 20and anniversary of the conference and the first time in the history of the conference that it will be held in California. The CGDC aims to develop community bonds for Christians who create video games, board games, card games, tabletop games and virtual reality (VR) or augmented reality (AR) games.
"After two years in the making, we are thrilled that APU is able to partner with and host CGDC," said Tim Samoff, APU's program director for games and interactive media. "CGDC is a great way to connect our students with like-minded enthusiasts and professionals to learn and talk about games within our Christ-centered institution. We look forward to this incredible opportunity and are thrilled to see what God is doing with the conference and with our school.
CGDC is a non-profit organization based in Oregon. The conference attracts participants from all over the world. Many successful Christian game studios will be in attendance, as well as individual programmers, artists, designers, composers, writers, voiceover actors and hobbyists. "It will be great to have real fellowship again with believers involved in game development," said CGDC President and Co-Founder Tim Emmerich. "We thank the APU for their generosity in hosting the event. We pray, as always, that this will be God's conference and that all attendees will be closer to God after attending.
Attendees can participate in a variety of activities, including escape rooms, a trip to Universal Studios, fire pit parties, game demos, and board game nights. Learn more about the CGDC on their Facebook group.
Registration:
Game developers can register for the conference online. The $250 registration fee covers all meals during the conference, as well as three days of programming. This includes a keynote from Alex Magnus Lehmann, head of Riot Games' creative department, workshops, talks from community members, contests, and fun activities. Families are welcome to attend the conference with reduced rates. Participants are welcome to stay on the APU campus in dormitories for a nominal fee. Early bird discounts are available through May 14.