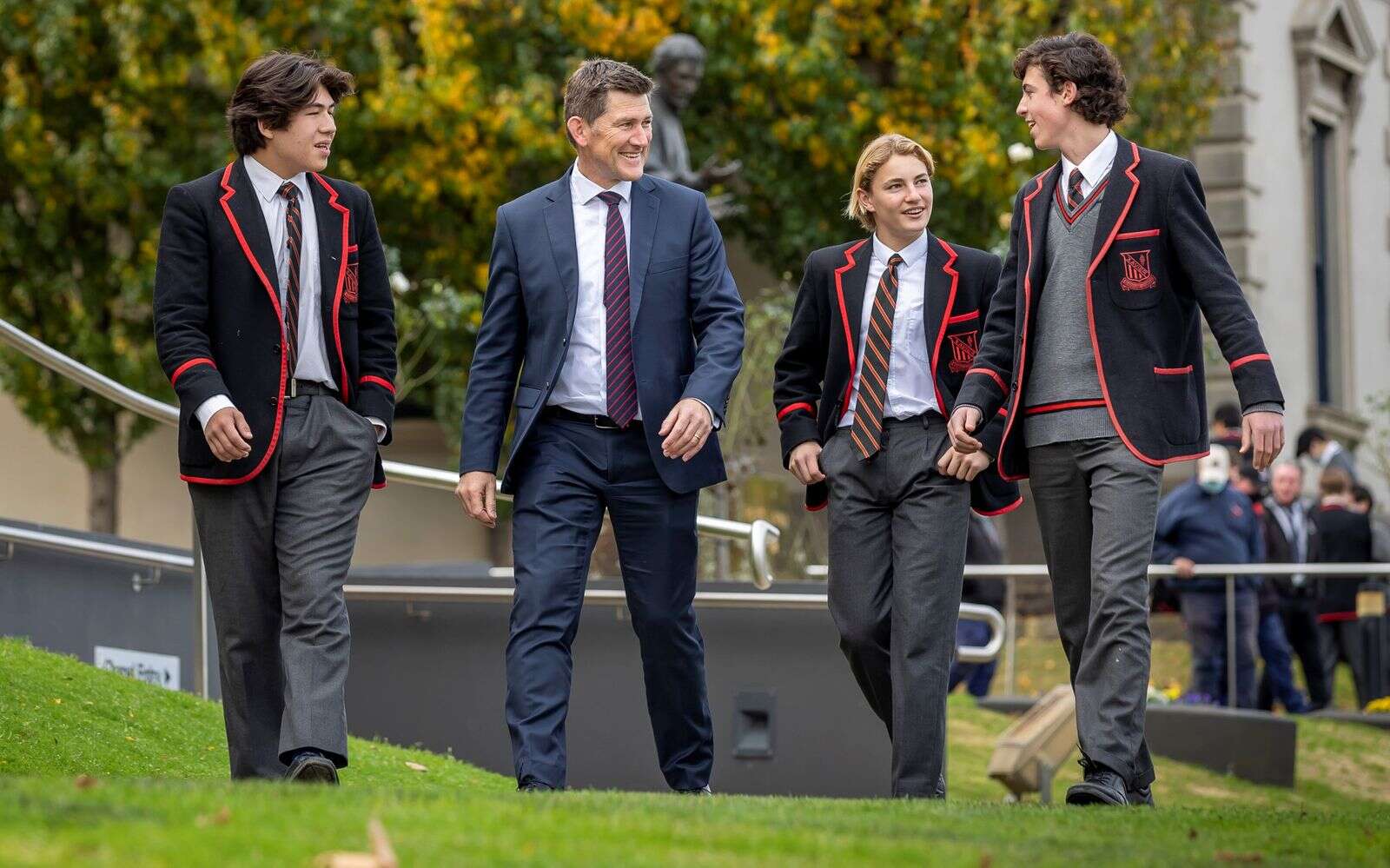 Big projects for the residents of Xavier
The ongoing restrictions and lockdowns related to the COVID-19 pandemic have presented unique challenges for boarding schools in Victoria.
For those at Xavier College, Kew, the past two years have also provided opportunities for support in a caring environment, strengthened bonds between students and staff and sparked real enthusiasm for the future.
The college's recent master plan outlines a broad vision for the school to coincide with its 150th anniversary in 2028.
It incorporates new facilities alongside the main heritage buildings and includes a building that will house Years 7 and 8.
Other aspects of the plan include underground parking to ensure greater pedestrian safety and environmental measures such as water recycling, energy-generating photovoltaic cells and maximizing green spaces.
The entire campus will be surrounded by a biodiversity-rich track, further enhancing a spacious segment of central-east Melbourne.
Jesuit concepts, including cura personalis (whole person care) underpin the Xavier experience, and are arguably one of the reasons why most boarders chose to stay at the school for prolonged closures.
Access to study supervision, consistency of routine and mutual support are among the many reasons Xavier boarding school manager Alexander 'Alex' Smith named the majority of boarders as the reasons why the majority of residents decided to stay on campus rather than return to their families during COVID-19.
"Supported by the staff, the students supported each other during these difficult times," he said.
"They were still doing online learning and although we kept our distance from the majority of the teaching staff, the pension was a big family bubble taking care of each other during the lockout."
The boarding school has gone to great lengths to provide extra care for students, including organizing click-and-collect deliveries and numerous recreational activities on campus.
"We were concerned about keeping the boys physically and mentally healthy," Alex said.
"We brought in a strength and conditioning coach to monitor everyone's well-being and organized plenty of activities to keep everyone busy."
The school also went the extra mile to facilitate any opportunities that existed for students to return home during vacations.
A member of staff accompanied students from Darwin to support them during a two-week quarantine at Howard Springs ahead of the holidays and the school also arranged private bus transfers to the NSW/Victoria border, so students could return home them for longer breaks without their parents having to cross the border.
For this year's boarding school captain Nick Honeyman, who is from Canberra, and fellow Year 12 Ed Plunkett from central Victoria, the decision to stay in school was almost a no-brainer.
"We have such a strong culture that the boarding house feels almost like home," Nick said.
"The school encourages students to be themselves and to feel comfortable with who they are, and while we live in our age groups there is a lot of interaction with younger students, so we feel like a family.
"No one has escaped the difficult times during the lockdown, but the boarding community has really stepped up to look after each other.
"We call each other brothers because that's how we feel. And that probably explains why the numbers are increasing and this year we have 72 boarders, our largest cohort in a long time.