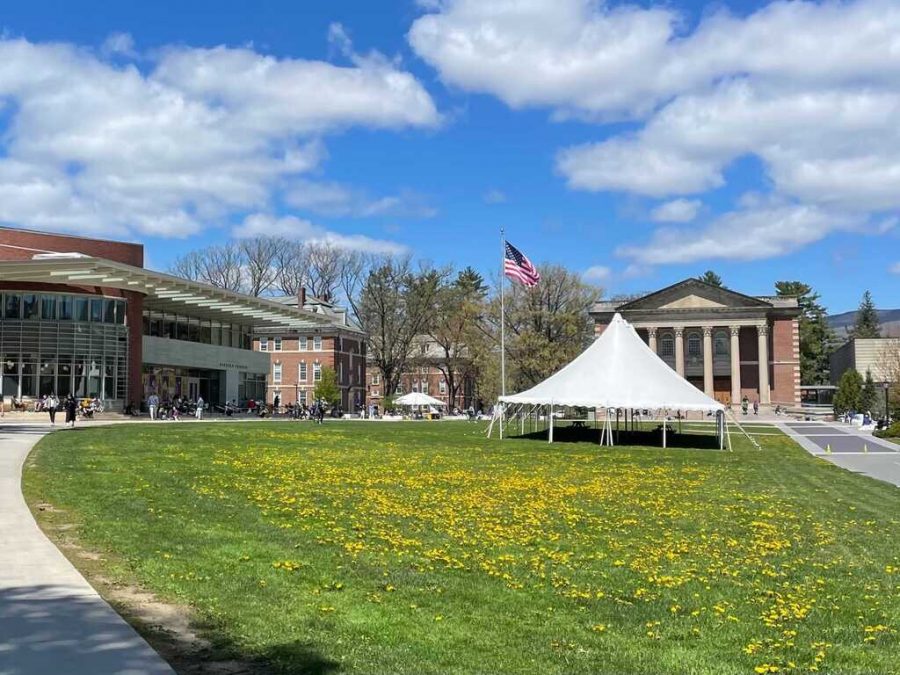 College Restores Mask's Mandate in Indoor Public Spaces – The Williams Record
Masks will be mandatory in all university and administrative buildings from tomorrow, Wednesday August 11, regardless of the vaccination status of people, announced President Maud S. Mandel in a campus-wide email this morning.
There is still no mask requirement outside or in closed private offices. For now, the under 100 students on campus could continue to be unmasked in residences and dining rooms when they reopen for indoor dining, but Mandel stressed that the "rules could and may need to change as more people return or as the pandemic evolves."
This announcement marks a change from the masking policy that Mandel described in a campus-wide email on Monday August 2, which required masking only for unvaccinated people. This first email responded to revised masking guidelines from the Centers for Disease Control and Prevention (CDC) recommending masking indoors in "high" or "significant" risk areas. At the time of Mandel's email, Berkshire County was identified as an area at substantial, but not high, risk for COVID-19 transmission.
But on Saturday, Berkshire County became one of six Massachusetts counties to be designated by the CDC as high risk. Mandel's email cites the passage of "substantial risk" and an increase in local cases as reasons for the policy change.
The county of Berkshire had the second level of transmission in the state last week, with about 135 new cases. This puts it behind only Barnstable County, which is home to the Provincetown Group. According to CDC website, 46.6% of Berkshire County residents are fully vaccinated. However, over 95% of students are fully immunized, Mandel noted in today's email. Students are required get vaccinated unless they have a medical or religious exemption; those who do not have access to vaccines during the summer must be vaccinated when they return to campus.
The College's hiding policy change comes as colleges across the county have reinstated mask mandates for certain indoor environments in light of increased cases and new information about the transmissibility of the Delta variant.
Mandel's email also announced that the College will still allow visitors to come to campus, including for outdoor admission tours only. Libraries also plan to allow masked visitors later this month. However, dormitories will be closed to guests, except during move-in.
You have any questions you would like Record to answer about the college's plans for the fall? Email them to [email protected].