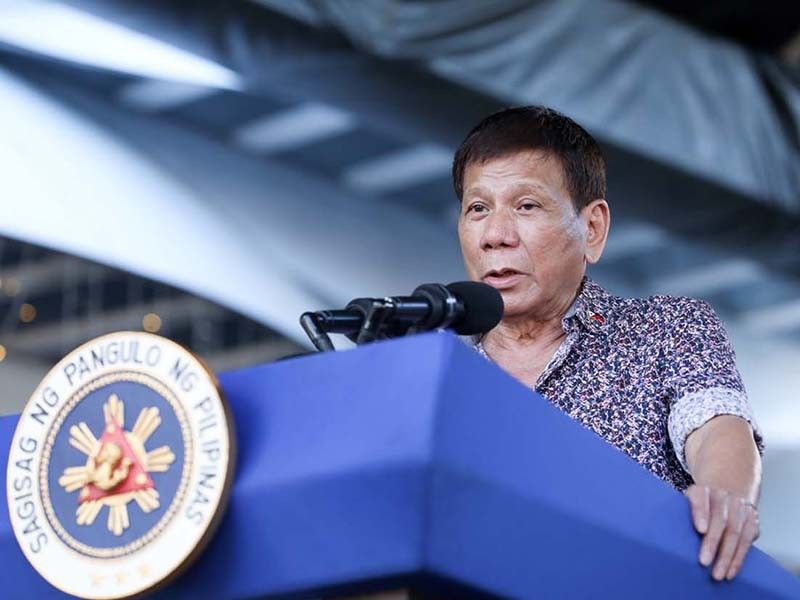 Duterte tells Ilocanos to choose the leader of Ilocano he wants in the Palace
MANILA, Philippines — Voters can choose which Ilocano they want to install in Malacañang, President Rodrigo Duterte has said, while praising his Ilocano appointees who he says make up the majority of his firm.
Speaking at the inauguration last Friday of a farmers' market in Narvacan, Ilocos Sur, a bailiwick known to the Marcos, Duterte said only three or four people in his cabinet are Visayans while the rest are Ilocanos. .
"Kaya ibigay ko na lang ito isang buwan aalis na ako sa Malacañan, mamili na kayo kung Sinong Ilocano na lider ilagay ninyo doon (That's why in a month I will leave Malacañan, you choose which Ilocano leader you put there)" says President.
Duterte did not mention any presidential candidates during his speech but listed his Ilocano appointees in government, some of whom are retired military officers. He said "nearly 12" of his cabinet members are former military officials.
"You shouldn't be surprised actually… My close friends are Ilocanos, they shared the dorm with me," the president said, referring to Labor Secretary Silvestre Bello III and Office of Internal Revenue Commissioner César Dulay.
"The majority of them are Ilocanos because they are bright and handsome men," he added.
Duterte said her daughter's husband, Davao City Mayor Sara Duterte-Carpio, is an Ilocano from Paoay in Ilocos Norte. Carpio is running for vice president as part of the UniTeam alliance led by presidential aspirant Ferdinand "Bongbong" Marcos Jr., son and namesake of Ferdinand Marcos.
Last November Duterte, who authorized a hero's burial for the former president despite protests from victims of martial law, called young Marcos a 'weak leader' and dismissed a possible coalition between his parties policies and those of his daughter.
"I'm not impressed with him. He's a really weak leader," Duterte said in a mix of Filipino and English during a meeting with local leaders in Oriental Mindoro on November 19.
"He's really weak because he was a spoiled child, an only son. Of course he can speak. He speaks English, articulates. He studied outside (the country). But if say, there is a crisis? and he has baggage," he added.
Earlier this month, Duterte said all of the presidential candidates were qualified, but he does not endorse any of them "at this time".
"Unless there is really a compelling reason for me to change my mind and decide to support a candidate," the president said in a public address on February 7.