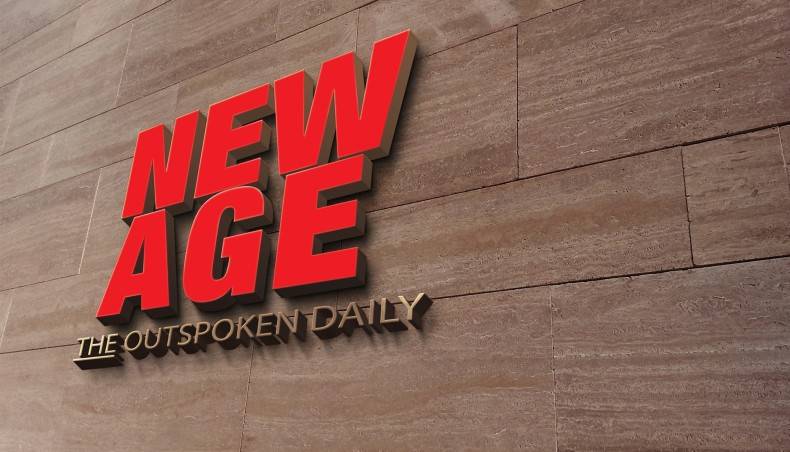 Eden College authorities keep student confined for speaking out against BCL harassment
A student from Eden Women's College claimed on Monday night that college authorities kept her locked up for hours during the day because she spoke out against torture and harassment by the Bangladesh Chhatra League on their campus.
The victim is Nusrat Keya, a student in the marketing department of the college, also vice-president of the central committee of Bangladesh Chhatra Adhikar Parishad.
Nusrat Keya held a press conference on the matter at the capital's Gonoshasthaya Nagar Hospital overnight.
She claimed to have been subjected to mental torture by the headmaster of the university, Supriya Bhattacharya, who kept her locked in the room all day without providing her with food.
"I went to college around 11:00 am today to pick up my certificate. When I went to college, my department chair, Mr. Pavel, said he couldn't provide the certificate without principal's permission. madam. He said the principal has been looking for me for a long time," Nusrat Kaya said.
"Later, he took me to the principal madam's room. Before entering the lady's room, they took my mobile phone, my bag and checked me. I went into the hall and saw that there were about 25 to 30 teachers. They asked me different questions about my statement accusing Bangladesh Chhatra League leaders of taking 12,000 Tk for giving me a dormitory seat. They threatened me that the university authorities would file a libel suit against me.
"Then I said that I spoke as a victim of BCL harassment at Eden College on September 26 at a protest rally organized by Bangladeshi Chhatra Adikar Parishad. I told my experience nothing else in the speech. But the teachers forced me to write a false statement about my speech," she added.
"They told me not to leave college unless they bring my tutor. I called a distant cousin of mine who lives in Dhaka. He took me out at night," she said.
"They kept me locked up all day and I couldn't eat anything all day," she continued.
The college's principal, Supriya Bhattacharya, could not be reached for comment in this regard.