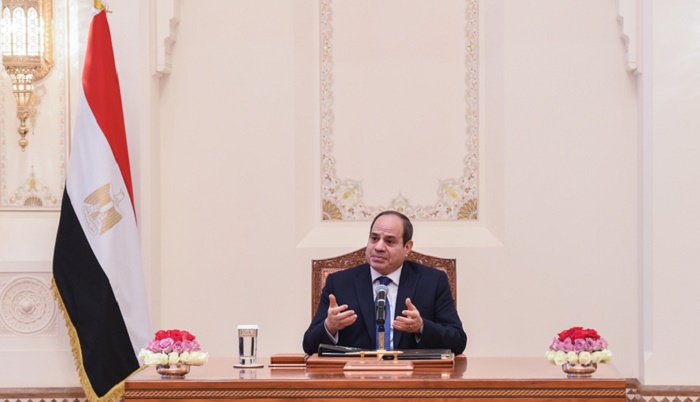 Egyptian president offers investment opportunities to Omani businessmen
Muscat: President Abdul Fattah el Sisi of the Arab Republic of Egypt met with Omani businessmen and businesswomen at Al Alam Palace guest house in Muscat on Tuesday.
The meeting aims to promote business and investment relations between the two countries. The meeting is part of the ongoing official visit of the Egyptian President to the Sultanate of Oman.
The Egyptian President affirmed his country's readiness to offer all incentives to Omani investors wishing to invest in various economic fields. He also highlighted the crucial role played by the private sector in both countries.
Qais Mohammed Al Yousef, Minister of Trade, Industry and Investment Promotion delivered a speech saying that the visit represents a sincere desire to build growing partnership in strategic economic sectors and strengthen investment efforts and trade in a way that reflects the differences and competitive advantages that the two countries enjoy.
In turn, Dr. Hala El-Said, Minister of Planning and Economic Development stressed in his speech the importance of cooperation and the conclusion of investment partnerships to achieve common interests for the benefit of both countries.
The meeting saw a presentation by the Egyptian side highlighting investment opportunities in the Arab Republic of Egypt, its legal procedures governing such opportunities in various economic fields.