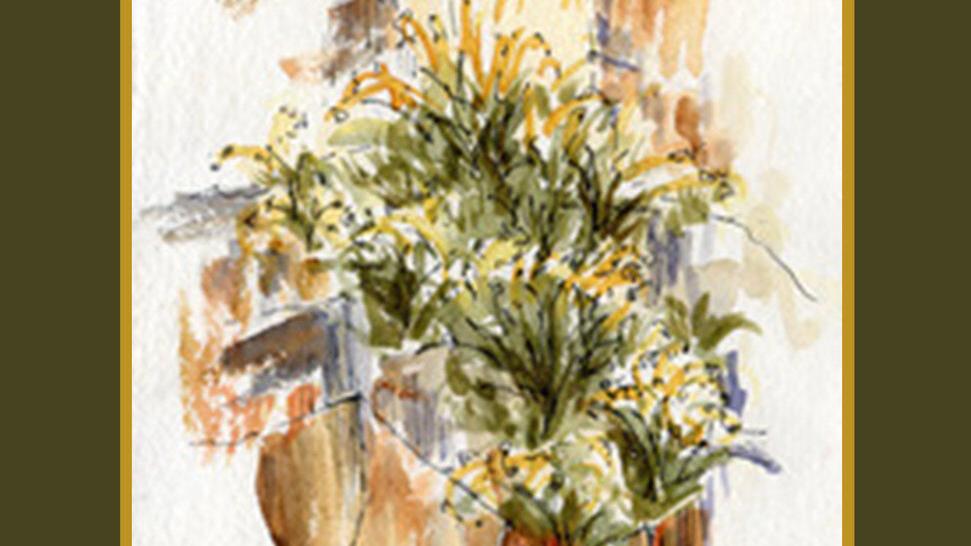 Memory of a miner's daughter | Books
[ad_1]
Mining town girl
By Carol Brown
Morris Publishing (2021, 178 pages)
The Diphtheria Death of the Youngest Son in the Family, David, opens this simple, straightforward novel, set in Leadville, Colorado, in 1912. Caroline, at 17, is the second youngest of four sisters and tells the story without emotion. There is little time to grieve, and there is still work to be done.
"Dad worked in the hard rock mines and mom ran our boarding house," she wrote stoically. The parents are Irish Catholic immigrants from County Wicklow. The older children help mom cook in the boarding house or work in the mines, or marry someone who works in the mines. Leadville, like other US mining towns, is on a boom and bust cycle, and after the silver boom in the late 19th century, the family was overcoming their transition to zinc.
Caroline is a good student of English, the star of Miss White's high school class, when she goes off the rails when she meets Bill, a mustached older man from an Italian family in New York. He courts her, flatters her with attention, takes her to the ball and gets her pregnant. Although he disappears, unsurprisingly, Caroline knows her own mind. The family – or rather the Catholic Church – arranges for her to spend her pregnancy in a Convent in Denver, safely out of sight, until the baby, Robert, can be adopted by mom and dad like theirs.
Miss White gave her star pupil a diary when she is due to leave high school. "You are one of my brightest students," the teacher told Caroline, "and I want you to keep writing. Write down your thoughts and feelings. It will help you get through the next chapter of your life.
The seasons in Leadville are picking up unabated and Caroline barely blinks to see cars on the streets rather than horses and buggies. The older brother, Sean, graduated from an eastern college with an engineering degree and convinces the family that there are greater prospects for copper mining in Bisbee, Arizona. They pack all their bags and leave.
An older sister, Jenny, married an English miner, John, and once the family moved to Bisbee in the Mule Mountains, 12 miles from the Mexican border, the couple became deeply involved in union activities. Caroline is courted by a minor friend, Bret, who is Norwegian, and it is only a matter of time before they marry and have a child, Daisy.
A new union, the International Workers of the World, or IWW, is making its way into town and tension is mounting – just as President Woodrow Wilson declares the United States would go to war in Europe. The IWW, chaired by fiery charismatic orator Frank Little, opposes the war, and many see the union as radical and anti-American. Waves of strikes are burning in the mines: Caroline's family has again moved to Butte, Montana to work in the booming copper mines, but violence is reaching there as well, both in terms of the Devastating fire at Granite Mountain / Spectacular mine, June 8, 1917, and subsequent strikes, demanding labor reforms.
Jenny's husband was arrested and deported to Camp Furlong, New Mexico, and union leader Frank Little was lynched at Butte. His funeral procession brings out about 10,000 miners, Caroline notes, and his gravestone reads: "Killed out of capitalist interest for organizing and inspiring his fellows. "
Rarely does our impartial narrator reveal her deep emotions, albeit faltering from one tragedy to the next. Jenny, hit on the head by the butt of a rifle during her husband's arrest, begins to have convulsions and must be hospitalized. The Spanish flu hit Butte in the winter of 1918, killing 300 people in October alone. Bret is distressed by "underage drinking," and the following winter Caroline is widowed.
Author Brown, a clinical social worker and psychotherapist who lives in Taos, obviously did a lot of research during this time, possibly inspired by her own family. And while the reader often feels exasperated by Caroline's bland description, her tale captures the character of a miner's daughter – hard-shelled, devoted to the welfare of her family before her own desires, but not above her. to seize the opportunity when she sees it. As Caroline does, in the end: this writing journal indeed leads her to the next chapter of her life.
Someone Else's Land: Poems
By Margaret Lee
Finishing Line Press (2021, 27 p.)
Dazzling with imagination, these poems which "riffle" on intriguing lyrical fragments left by Sappho, ca. 630-570 BCE, are also a feat of scholarly chutzpah. A Greek-speaking and New Testament scholar, author Lee is also a follower of the Southwestern landscape and a fiber artist, and in these 20 evocative poems she manages to weave all of the above.
Imagine taking two Sappho lines, "down… in low cries" and creating this breathless "Quarantine" meditation:
"At the bottom of isolation

The days pile up like dirty laundry.

Their edges dissolve in the expanding heap –

Time does not mark them anymore until

Innate rhythms peck from inside their shells.

Then, in soft cries,

They speak."
Lee rings as these elusive fragments and worlds emerge – from the sad "I used to weave crowns" by Sappho, the modern poet creates in "Clover Dance" a complete memory of a childhood dream from the "Shaggy grass spikes / sloppy sod," plucking clover blossoms "with delicate little girl's fingers."
Or how about a hymn to "Hope" from an improbable word Sappho left behind – celery:
"To suck water from the Earth,

Resist the Crisis of Life

With resolute string threads.
[ad_2]