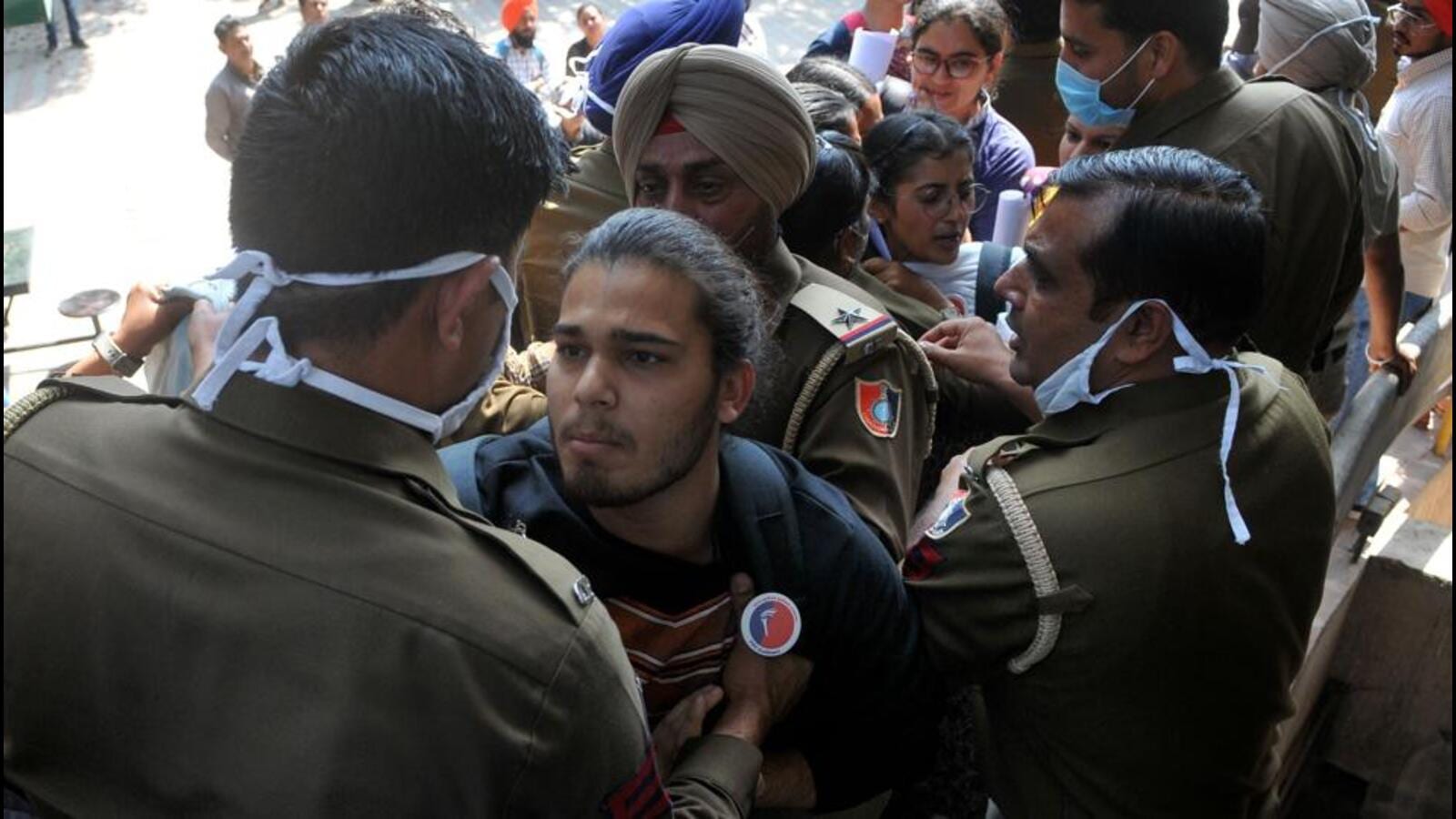 Minor fight breaks out between students and Punjab University police over hostel allocation
A minor scuffle took place between students and police at Panjab University on Monday during a protest demanding an increase in the number of hostel places in university departments.
The incident happened as the students tried to make their way to the office of the Dean of Student Welfare (DSW). They were stopped by the police, which caused a slight scuffle.
The protesters, associated with the Punjab Students Union (PSU-Lalkaar), staged the protest at the University's Student Center and shouted slogans at the university administration, alleging that the university had allocated fewer places in hostels to various departments.
Students also demanded that the university accelerate the elimination of hostel waiting lists in departments.
Later, a meeting was held between student representatives and university officials, including DSW and the associated DSW.
The students, in a statement, said they have been asked to submit details of departments where fewer seats have been allocated, which will be reviewed by the university.
They also said authorities had agreed to their other demands, including no time restrictions on girls' homes.
"We will see that the accepted requests will soon be implemented. And if the process of allocating places in the hostels is not conducted in a fair way, we will mobilize a large part of the students and intensify the struggle," said PSU (Lalkaar) leader Amandeep.
PU's Dean of Student Welfare (DSW) was not available for comment.