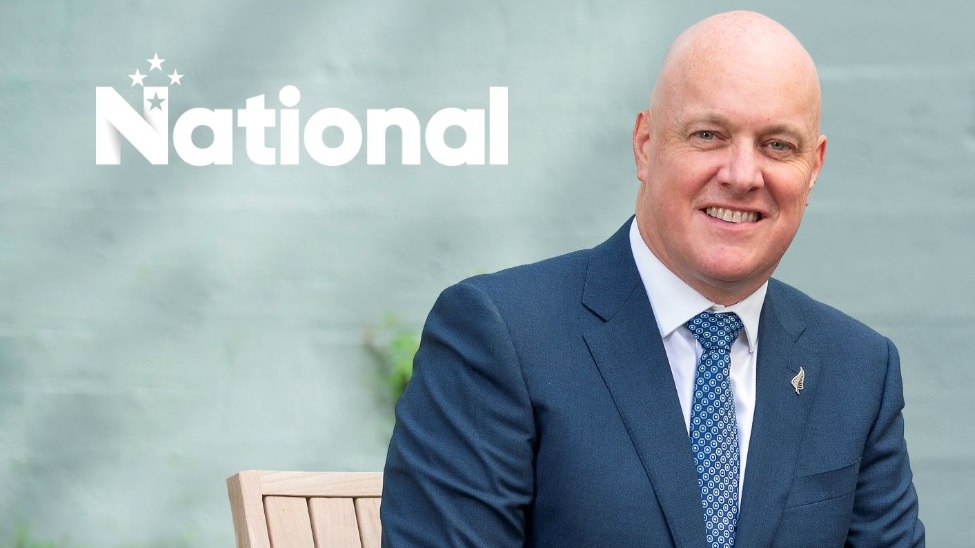 National/ACT could govern alone | interest.co.nz
It was the best of times, and the worst of times. For National Chief Christopher Luxon at least. Just when the prospect of governing looked brightest, another controversy erupted from the back of his caucus on Monday night.
A 1News/Kantar poll aired Monday night showed National and ACT could rule alone if the July 30-August 3 poll is replicated in an election scheduled for late next year. The poll found support for the two opposition parties combined rose two percentage points to 48%, while support for Labor and the Greens fell three points to 42%.
Only the 2% Maori party would also enter Parliament, leaving the remaining eight percentage points wasted and shared proportionally among the four parties in Parliament. That would leave National's 37% (down two points from the last 1News/Kantar poll in May) giving it 48 seats and the ACT's 11% (up four points) giving it 14 seats. The combined 62 seats would be enough to govern (fairly) in a 120-seat parliament. This also assumes that Rawiri Waititi holds the Waiariki electorate seat for the Maori party, allowing him to bring in two list MPs to follow him.
Labour's support fell two percentage points to 33%, its lowest level in five years. Green support fell one point to 9%.
Prime Minister Jacinda Ardern's popularity also continued to decline. His support as the preferred PM fell three points to 30%, although support for Luxon also fell three points to 22%.
No time to enjoy it
But news of the planned ballot emerged amid a media firestorm over revelations reported by Things Kirsty Johnson Late Monday afternoon, Tauranga's new national MP, Sam Uffindell, was expelled from private school at Kings College in Auckland in 1999 aged 16 after violently beating a fellow student late at night . He completed his education at St Paul's Collegiate in Hamilton.
Stuff reported that the unnamed victim said he was beaten with the wooden legs of the beds in the school dorms. Uffindell admitted to being beaten but said he regretted it and apologized to the victim last year, just months before he was selected to be National's candidate in the safe seat of Tauranga. He said he did not recall using the legs of the bed, but acknowledged that he may have.
"We were aware of the attack"
A national spokesman said he was aware of the attack when he decided to select Uffindell. Tauranga voters did not.
"The National Party was proactively informed of this incident by Sam Uffindell during the selection process. It was a significant event reflecting a serious error of judgment by a 16-year-old for which he apologized and regrets to date," the spokesperson said via email.
Uffindell released his own statement tonight:
"When I was in fifth year (year 11), me and other students in my year went to another dorm in the boarding house at the end of term and hit a younger student several times in the arm and to the body. We were then asked to leave the school.
"I have reflected on this incident many times in the 20 years since it happened, and I have no recollection of using anything other than my fists. Nonetheless, it is one of the dumbest things i've ever done and something i deeply regret. i've worked hard to be a better person than i was as a teenager and to be a good role model for my children.
"After I returned to New Zealand, I called the person and apologized for the hurt I had caused. We had a long chat and I was grateful that he accepted my apology. My apologies were sincere then, and they are now."
'I got carried away'
Earlier, Uffindell was quoted in Stuff as saying he got carried away.
"I approached the person and punched her several times in the arm and body and she was injured. It was the last day of the year and we were just silly and playing… we got carried away and did what we did," he said.
"I regret it and I was really stupid and I apologize for what happened, and since then I have tried to be a better person and set an example for my children. I have learned a lot from the experience of 20 years ago."
He also told Stuff he wanted to close the issue by apologizing to the victim. He denied apologizing to make his way into politics.
"That wasn't my motivation at all. I called the guy because I was sorry what happened and I wanted to shut this down," he said.
The victim felt used
The victim told Stuff that he felt ill seeing Uffindell running for Parliament a few months later.
"At the time, he said not a day went by that he didn't think about it. He used his family, saying he had daughters and would be sick if anything happened to them,' the victim said of Uffindell's apology in July last year.
"I believed him. But seeing this (the political announcement) – it made me feel that his apology was insincere, he was just doing it to get his skeletons out of the closet, so he could have a political career. If he really cared, he would have at least warned me that he was planning to go into politics," he said.
"And he wouldn't have waited until the last minute to apologize until he had something he wanted to do, if he was truly sorry and caring."
"Liability and Consequences"
Uffindell appeared in a series of media interviews shortly after the Stuff article was published and said his future as a National MP lay in the hands of leader Christopher Luxon.
Luxon yesterday announced a new tough policy on unemployed youth, saying there should be consequences for actions.
Uffindell said in his maiden speech in Parliament last week, he defended personal responsibility.