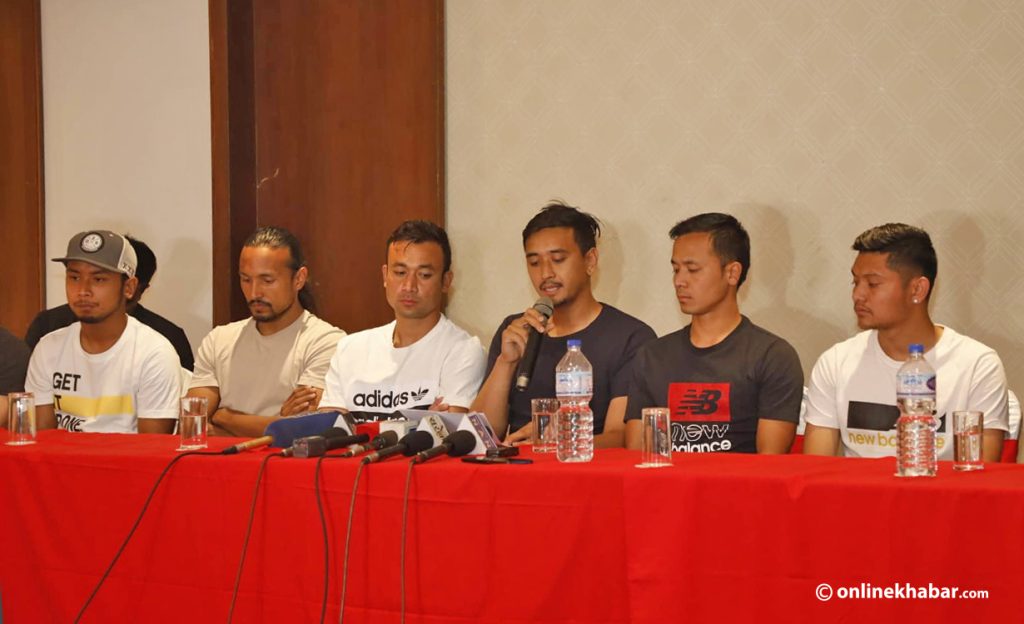 Nepal football controversy: 10 players quit training, accuse coach of mistreatment
Kathmandu, April 28
Just before the departure of the national football team to participate in the Asian Cup qualifiers, 10 members of the Nepal football team left the camp.
The players say they were forced to leave the camp because of Nepal national team coach Abdullah Al Mutairi.
"We wanted to solve the problem internally. But, because we are singled out, we decided to speak openly about the issue," the Nepali footballers said at a Thursday press conference in Kathmandu, a day after leaving training.
Rohit Chand, Anjan Bista, Bimal Gharti Magar, Ananta Tamang, Bishal Rai, Bishal Shrestha, Sujal Shrestha, Tej Tamang, Dinesh Rajbanshi and Suman Lama left the hotel where they were being held.
The players say they were disappointed with the way the coach spoke to them when demanding basic rights for the players.
"We are proud to represent Nepal. We love him so much that sometimes we neglect the club career which is important to us financially and play for the country whenever asked. But the way we were treated by the coach is disgusting," reads the statement from the Nepalese footballers.
They say the disagreement started when Chand asked the coach where they were staying. When the coach told them the players would stay in ANFA's, Chand said the players needed to stay in better facilities as the hostel owned by the Nepalese football governing body did not have adequate facilities.
The players say that when Chand objected to this, the coach told him that if he didn't want to stay at the hostel, he could leave. The coach speaking to senior players like Chand did not go down well with other players who supported Chand. Al Mutairi then asked everyone who supported Chand to leave.
"We wanted to have discussions with the coach, but he is not listening. Neither did ANFA and that is why we had to leave. We didn't leave because we didn't want to. We left because we weren't treated well," their report read.
The players also accused the coach of telling them that he wouldn't choose them until he remains the head coach of the national team.
"He told us we started a war, but he will end it," the players said in their statement.