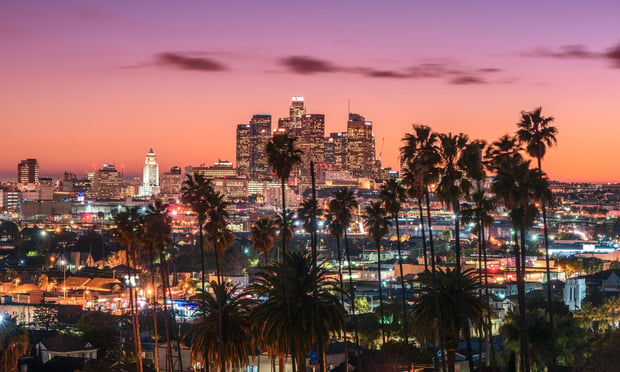 Primestor converts LA's Panorama shopping center into a mixed-use project
Primestor Development is converting its Panorama Mall in Los Angeles into a mixed-use project that will create 4.5 million square feet of retail, residential and hotel space on the 17-acre property.
Primestor, based in Culver City, Calif., calls the redevelopment proposal, which it recently filed with Los Angeles City Planning, the Panorama City Center. The property is located on Van Nuys Blvd.
"Panorama City Center will introduce a vibrant mixed-use environment to a 17-acre site that is significantly underutilized today," Primestor said in a statement. "The revitalization will provide quality jobs, investment and economic empowerment to a community that has experienced underinvestment for the past 50 years."
Primestor purchased Panorama Mall, a longtime landmark in the northern San Fernando Valley, from Macerich for $98 million in 2015. The existing 312K mall currently has a Curacao-oriented department store, a Walmart and a Foot Locker outlet, among other tenants.
According to a report in Urbanizing Los Angeles, the existing improvements, which include approximately 143,000 square feet of retail and restaurant space, as well as surface parking for 1,305 vehicles, would give way to a phased development consisting of 3,544 residential units; another 125K SF of retail space; 70K SF of space for food and drink; 90K Sf for entertainment uses; 125K SF of office space; 230K SF for medical use and a 100K SF hotel, 120 rooms.
The retail building currently occupied by Walmart and a restaurant adjacent to the property at the intersection of Van Nuys and Roscoe Blvd are excluded from the redevelopment.
the Urbanizing Los Angeles The report said findings included in the project application indicated that Panorama City Center's new multi-family housing would feature a mix of market-rate, senior, low-income, labor and low-income units. dormitories.
About 20% of total housing, or nearly 700 units, would be earmarked for affordable housing for low-income people, according to the report. Proposed commercial uses of the center include a fitness center, a movie theater with seating for up to 2,300, a recording studio, and medical offices.
Panorama Mall sits opposite a site, which once housed a Montgomery Ward store, which another developer is also planning to build as a major mixed-use development.
Developer ICON wants to build a seven-building development featuring 623 apartments, retail, restaurants and a 17,000 square foot landscaped plaza, according to a recent report in the San Fernando Valley Business Journal.