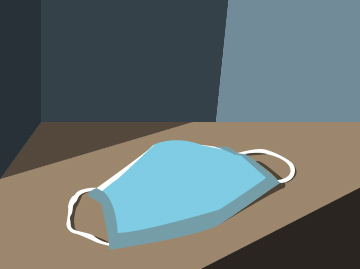 QU eases mask mandate, extends recall deadline – The Quinnipiac Chronicle
Quinnipiac University instituted an optional indoor mask mandate on March 1, in addition to extending the deadline for submitting the recall package to March 19.
All people are required to wear masks inside classrooms and health service areas, according to a Quinnipiac COVID Support email sent to the community on Feb. 28. Masks may be required at university-sponsored events and other large gatherings.
Senior medical adviser David Hill said the university's decision to relax the mask mandate came after the Centers for Disease Control and Prevention announced updated masking guidelines on February 25, based on the number of COVID cases by county.
"Quinnipiac has a highly vaccinated population, omicron is in decline," Hill said. "We have done well so far with our on-campus caseload, our ability to care for students has never been exceeded in the first month back."
Although they promote a sense of normalcy on campus, students said they want the university to choose to remove or support the mandate altogether to avoid a non-committal response.
"I think it's a half-hearted move on the part of the university in an effort to please everyone," said Christopher Winters, a senior right at the company. "Refusing to engage in one way or another has the exact opposite effect of not pleasing anyone."
Hill said the decision to continue to require masking in classrooms because it is an environment in which students need to be present.
"The classroom is a mandatory event, and students don't have a choice whether or not to show up to class," Hill said. "They haven't necessarily chosen who they sit next to. It's very different from the dining room, it's very different from other public events, it's very different from the dormitory situation.
The university has 29 isolated active cases, and 25 of the cases in the past week, according to the university's COVID-19 dashboard.
However, students fear that cases will increase given the new mask protocol.
"If no one is wearing masks in places like the cafe or the (leisure) center, then what's the point of keeping them in class when you're exposed to people elsewhere?" said Michael Powell Jr., a senior accounting specialist.
Students who have not uploaded their reminder records received an email regarding the updated changes on February 25. Any student who does not meet the new submission date will be required to follow a five-day quarantine if exposed to someone who tests positive for COVID. -19.
Unboosted individuals are also prohibited from participating in any university-sponsored travel for the remainder of the semester and a $200 non-compliance fee will be charged to their scholarship account.
Additionally, unboosted residential students who are required to quarantine must return home, and students living off-campus must remain in their housing to complete their isolation. All quarantined students will be required to complete a daily symptom check for the five days and may end their quarantine period once they test negative for antigens and are cleared by Student Health Services.
The $200 fee collected from non-compliant students will be entirely donated to the 1929 Scholarship Fund, a student-run fund that provides assistance to incoming and transfer students.
"If we're going to fine the students, let's get that money back to the students," Hill said. "It's a positive response to a difficult decision."
Hill told The Chronicle there is not yet an exact number of students who have completed the requirement, but believes the university's spring break from March 14-17 will allow more students complete the recall requirement before the new deadline.
Disagreeing with the university's decision, some students took steps to convince Quinnipiac officials to reconsider the term.
Halie Jansen, a health sciences major, runs the @qu.students Instagram account to ask the university to reconsider its recall mandate. She said she disagreed with the non-compliance charges because the majority of Quinnipiac's population is already vaccinated.
"To take money from one student during this pandemic, just to give it to another, is wrong," Jansen said. "Students who want choice in this booster may still face financial challenges that QU does not consider."
Jansen said there is a link to a student-run petition placed in the account bio that calls on the university administration to abolish the mandate on campus. The Chronicle reported the open letter began in January, and at the time of publication it had grown to 978 signatures.
Other students believe that those who fail to meet the updated requirement should face consequences.
Julianna Rodgers, a second-year computer information systems specialist, said students who do not upload their reminder information within the extended deadline should receive a harsher punishment.
"I think they should just be kicked off campus instead of having to pay money," Rodgers said.
The university will continue to monitor cases of COVID-19 and adjust any policies as necessary. Any student with questions regarding the recall warrant is encouraged to contact [email protected]