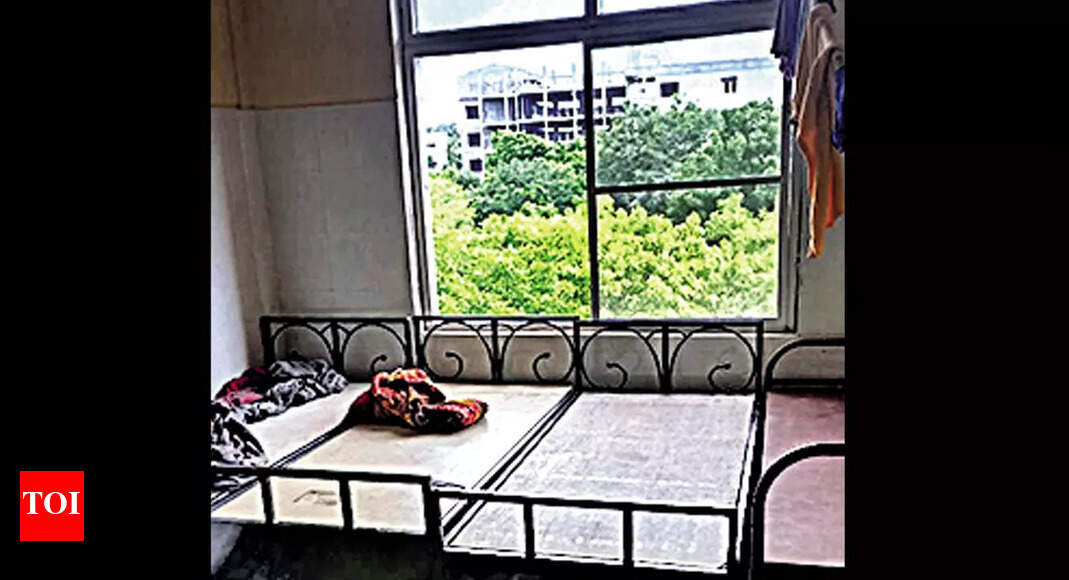 Telangana: Teenager Falls from Broken Hostel Window and Dies | Hyderabad News
NARSAMPET (WARANGAL): An 18-year-old boy died Friday night when he mysteriously fell from the second-story window of his hostel room in the town of Narsampet in Warangal. He fell while intervening in a fight between two of his roommates.
N Sanjay Kumar, a second-year polytechnic student at the Balaji Institute of Technology and Science, was taken to a hospital in Narsampet for the first time. He was then transferred to another hospital in Warangal, where he died.
One of Sanjay's roommates apparently smashed the window on September 22. Sanjay's family members claimed that instead of fixing the window, the college administration insisted that the boys' families pay for the damage. This led to a feud between two of Sanjay's roommates, ending in tragedy.
The college administration denied the allegation. "In fact, we warned the students from the window and even informed their parents. In addition, window maintenance work was underway in a few rooms. This room would also have been covered as part of it, "said VS Hariharan, director of BITS.
Narsampet Deputy Police Commissioner C Phani said a case had been registered under sections of culpable homicide not amounting to murder and negligence causing death. Sanjay's roommates are asked how he fell from the open window.
"Two roommates, Shiva Sai and Hari Raju, had an argument over a broken window in their
hostel
room," Phani said. "Shiva was believed to be responsible for the damaged window.
On Friday, Hari accused Shiva of making life difficult for his other roommates with his behavior. This annoyed Shiva, who hit Hari and it led to a fight. "
He added that Sanjay had tried to pacify the two boys. "We suspect that Sanjay was pushed and fell through the open window. We're trying to find out who pushed him.
The incident started while they were having dinner. At the time of the brawl, it appeared they were standing on a cot, which was adjacent to the broken window. The room is shared by five students. The boys used four beds for sleeping while the fifth served as a dining table and for storing other things.
"It is still unclear whether the glass fell after one of the roommates intentionally or accidentally broke it. We know that before Sanjay fell from the window, college staff called the roommates' parents and informed them of the property damage. The boys were reprimanded, "said a police official.