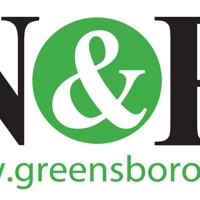 Vacation Travel Leads to Special Reunion with Family | Rockingham now
After unloading my luggage, we went inside. Only a few people were in line at the Delta counter and a sweet little lady in purple came to help me. She asked me if I needed a wheelchair and I told her I would be fine. She also told me that this flight and the one to Albuquerque were sold out. She checked my two bags, handed me my receipt, and Thomas and I headed to security. The Delta attendant came over as we walked away and asked if I had everything I needed and wished me a good flight.
Of course Thomas could only go that far, but he walked outside the security lines as far as he could and was always in sight of me as he wanted to make sure I got past security. As I approached the officer, the Delta employee who had checked me in approached, pointed at me and said "Get out." She repeated this action while I put my bags down on the treadmill.
As my laptop was in my carry-on I thought maybe I should take it out and put it in the belt tray but nothing was said about it and I sighed of relief. I didn't have to take my shoes off either, being an old woman. As my luggage and purse, which was in a huge cloth bag, moved along the conveyor belt, I was directed to the personal control booth.
I was asked if I could go through this because most of the older residents have artificial limbs and other medical procedures that insert metal into their bodies. I assured them that all of my parts were my original parts and walked through the stand with no problem.