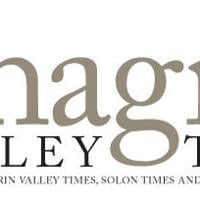 Walking the Line – August Werner and his flying machine | Point of view
Ohio has a rich history of aviation and man's quest to reach the skies. Orville Wright, who – along with his older brother, Wilbur – was credited with inventing, building and flying the world's first successful powered airplane, was born in Dayton. Both men also died there.
For years they worked from their Ohio-based workshop, trying everything under the sun to learn the science of flight.
There were countless failures along the way, but in December 1903 the pair finally achieved success in a field four miles south of Kitty Hawk, North Carolina.
Some 30 years earlier, a man named August Werner stepped off the ship from Germany in 1870. He was bound and determined to leave his mark on his new homeland. The minister's 21-year-old son had plenty of ideas inside.
August Werner was a dreamer.
He just needed to be guided. He needed someone to help him focus. To keep things under control.
Eventually landing in southwestern Iowa, August found his muse living in the town of Red Oak in the form of a Kentucky girl in her twenties named Mattie Cure.
The couple married in 1876 and soon moved to Imogene, a bustling new community being developed along the Wabash Railroad.
As the first settlers in the area, August and Mattie played a vital role in the development of the early Imogenes.
They had a boarding house there. And a restaurant. They bought and sold real estate.
August was a talented and highly sought-after carpenter and within months had opened a successful furniture store selling his own work to neighbors while building custom cabinetry in homes in the area.
While all of these ideas were still swirling around in his head, it was his love for woodworking that ultimately led to August Werner's demise.
During the first few years after moving to Imogene, Werner began building miniature flying machines – whirling helicopter-like toys that he launched from his workbench to the delight of local youth.
Propelled by tiny wooden cranks and cogs and propellers with handmade sprockets, the toys slowly rose from the bench and hovered around the store.
In 1886, he began to successfully build larger and larger contraptions with the idea that if he built one large enough, he could transport people from place to place.
His neighbors couldn't decide if he was a genius or a madman.
After all, human flight was unheard of back then.
The Wright brothers, who had lived in Cedar Rapids from 1878 to 1881, would not make their maiden flight at Kitty Hawk for 17 years.
They too had tried to build larger versions of functional toys, but to no avail.
But August Werner was not discouraged.
In the spring of 1886, he set out to build his eighth "flying ship" – one he would fly not only around Imogene, but to Washington, D.C., where he was to have lunch with President Grover Cleveland, and then on to Europe for supper. with the Kaiser in Berlin.
Word spread in Shenandoah and throughout the region as work progressed.
August Werner was going to be famous.
Using the Bible as a blueprint for his plans, Werner set out to build the ultimate flying machine.
With his religious fervor reaching a peak, Werner announced an official launch date for July 4, 1886, when he and a second man, John Barker, would depart for Washington.
According to a 1984 booklet written by Jerry Schmalenberger, a Lutheran minister, Werner was ready:
"The day arrived and August and a few friends hauled the all-wooden contraption up the hill from his carpentry shop on Main Street to the launch site.
"The machine was something to behold. Gears, screws and a crank mechanism all powered four shafts which turned the aerial propeller through a series of screws.
Werner had purchased the launch site several years earlier and was confident it had the perfect amount of pitch and lift to make the machine lift off.
"According to at least three Imogene residents who recall their parents' account of the event, August and Barker got into his helicopter and the blade began to spin as pressure from the cranks was applied through sprockets and wooden screws.
"They were turning faster and faster until, according to several witnesses, the machine was about four feet off the ground."
Although the account of Werner's brief flight through the skies has been disputed over the years by some, what happened next has not.
"Obviously one of the wooden cogs gave way, the effect spreading to other fragile cogwheels and parts of the wooden machine, until the whole thing fell in a heap around of its inventor.
"The crowd booed and mocked their dejected and humiliated neighbor and left the launch site in contempt."
Several years of hard work came to an abrupt end in seconds.
Despite his well-meaning efforts, Werner's future flying ship was a flop.
As Schmalenberger pointed out in his book, "Werner probably misunderstood what modern physics is telling us now: for every doubling of the weight to be lifted, one must increase the lifting capacity eight times."
Werner never recovered from his embarrassment.
According to Schmalenberger, "Neighbors began to notice in October and November of the year of the attempted robbery that August had become dull and gloomy."
In November 1886 he sat for hours pretending to be God who had come "to cast out demons and preach salvation from house to house and through the streets of Imogen", according to Imogen's doctor, Dr. AW Parkes, which documented its decline. .
"The first symptoms appeared on November 27, 1886," he wrote. "There are times when he is rational for a few moments, not irregular. Disturbed now about religion. No disposition to hurt others. Not suicidal. No dirty habits. No relationship has been crazy.
Dr. Parkes attributed the failure to a combination of the failed attempt to steal and a radical interest in the Bible.
On December 5, 1886, after a hearing at the local courthouse, he was committed to the public insane hospital in Mount Pleasant.
While there, he claimed to see signs in the sun and believed the clouds were airships.
He was transferred to the new state mental hospital in December 1889, where he would remain until his death 42 years later.
A year after her incarceration in hospital, Mattie moved to Omaha to be near her sisters and died within a year.
August's mental state continued to deteriorate as he continued to be in good physical condition.
Eventually he had his own carpentry shop at the hospital and even made furniture for the State Capitol in Des Moines.
Eventually he stopped talking about his flying machines altogether and at the time of his death in 1931, newspaper accounts of his death made no mention of him.
According to legend, the Wright brothers' father brought them a small wooden helicopter from a church convention in Iowa.
Could it have been done in August?
Had he known more about modern physics, could his helicopter have flown years before the Wright brothers' success at Kitty Hawk?
If his neighbors had been more supportive of his efforts, would he have tried again?
While these questions will likely forever remain unanswered, one thing is certain: August Werner left his mark.
Just as he had dreamed.
Gustafson is the not-so-sweet editor of the Sorrow Valley Times and its sister publications, the Solon Times and the Geauga Times Courier. Email him at [email protected]